About us
The faculty of Automotive Engineering was one of three main departments when Ostfalia
University was founded in 1928. With over 13,000 Students in its 12 Faculties, Ostfalia has
become one of the largest universities in the German state of Lower Saxony. The faculty of Automotive Engineering consists of three main branches; Institute of Automotive Manufacturing
and Applied Mechanical Engineering, Institute of Recycling, Institute of Automotive Systems
and Service Technology (see more on Institutes page), all located in the Automotive Capitol
Wolfsburg, in the German state of Lower Saxony.
The University's focus on applying concepts learned in lectures to real life scenarios sets it
apart from other Universities. Students leave the University well prepared for their future
careers.

Cooperation
The faculty of automotive engineering has partnered with foreign Universities across the globe
(see graphic below) to create an international exchange program, where students can partake
in a semester long internship, or study abroad.
In addition to our partner universities, Ostfalia works alongside several major companies in
the engineering and automotive industry, to prepare students for a successful career.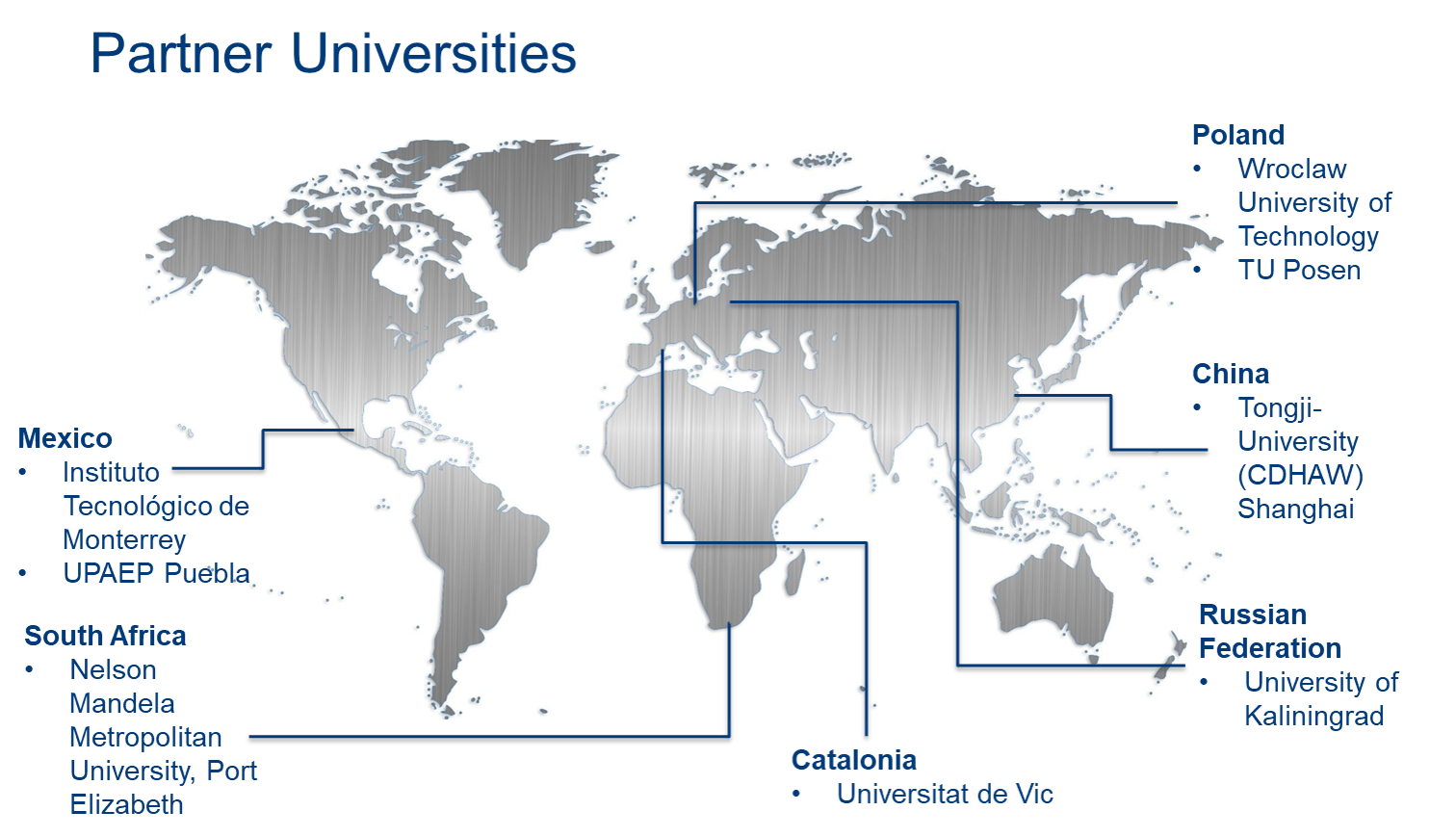 About our International Semester Abroad
Ostfalia's faculty of Automotive Engineering offers students a full semester worth of
engineering courses taught in English (See more on courses), worth a total of 30 credits, as
defined in the European Credit Transfer System (ECTS).
During your Semester Abroad, you will get the chance to study in the Automotive city of
Wolfsburg, home to major corporations in the Automotive and Engineering Industry, like
Volkswagen. You will also have the opportunity to partake in a variety of applied research
projects (See more on Research).